The care you deserve
We Listen, Act, and Transform
About
We Listen, Act, and Transform
Do you have a strong desire to fully love and be loved? Do you find that something always gets in the way of healthy relationships, whether that's with romantic partners or friends and family? Maybe you have a partner, but find that you're always fighting or keeping your distance from each other. Perhaps you feel lost and alone, without purpose or meaning in the world. Many people I work with have struggled with distracting behaviors, like sex or porn issues, which are really about anxiety and a fear of true connection. I help people overcome such challenges, so they can find loving connections with themselves, with others, and their faith. In therapy, we start where you're at. We'll discuss your goals, so I can provide the best support possible. I offer techniques such as cognitive behavioral therapy, to help you recognize how patterns and thoughts may be affecting your life. For couples, I can provide a safe and supportive space to express your feelings and communicate with one another. Imagine if you could make sense of why you react the way you do in relationships. What if you could feel close and accepted by your partner, or more confident about your own purpose and place in the world? You deserve to have full, loving relationships. I'd love to help you find that. Visit my website to set up a free consultation.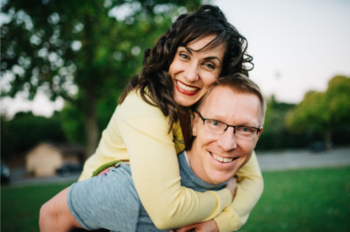 Ascent Family Therapy
LMFT
Services
Anxiety
Sex Therapy
Communication Issues
Couples Counseling
Spirituality and Religion
Approaches
Cognitive Behavioral Therapy (CBT)
Family/Marital Therapy
Acceptance and Commitment (ACT)
Christian Counseling
Coaching
Fees
Free 25 min Consultation: $0
Session 50 min: $180
Session 30 min: $90
Testimonials
"I always felt safe with Daniel, which made it easy to talk about very personal things. Because of the trust I had in him, he was able to stretch me to try new things, which helped to create the changes I needed in my life."

Kathryn Kirk
"Daniel, I just wanted to say thank you for what you have done for myself, my husband, our marriage, and our family. You were a shining light and a beacon of hope during a very dark time for us. "

Jill L.
"Not only is Daniel extremely intelligent, but experienced in both life and his profession. In terms of relationship dynamics, he has very advanced knowledge that I was almost surprised with. "

Sean D.